Author
Vinita has a passion for literature and writes fiction and non-fiction, bilingually. She has recently released her debut work of fiction, 31 Miles with Rupa. The book was released by Nandana Sen in Jaipur Literature Festival 2017. The book has been widely covered and reviewed by national and international media, senior journalists and others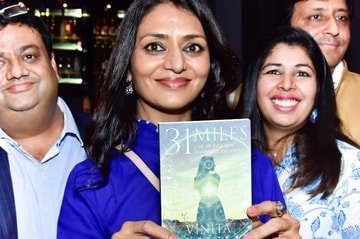 Sociologist
She is involved with many organizations and has done excellent work in Women Empowerment and Gender Equality. She is constently working as a Gender Activist towards the challenges faced by Women in today's world. She believes both the genders complement each other and are not in competition with each other to prove supremacy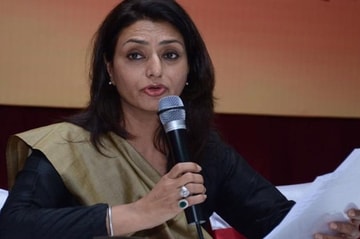 Social Entrepreneur
She has founded a nonprofit organization - Aambra Foundation, with a vision towards women empowerment. Her focus Project She Speaks, is a triannual seminar series. And the policy advocacy takes the form of gender focused programmes that highlight themes dealing with the issues faced by the contemporary South Asian women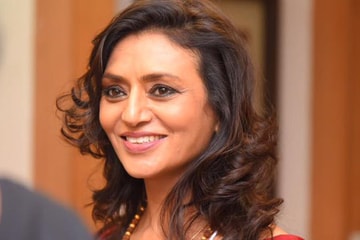 Vinita Bakshi's Initiatives
She Speaks
She Speaks is a flagship project of Aambra Foundation. In each successive Edition, we bring together the best minds to bear on a theme that is both contemporary and relevant. Effective moderation ensures a 360 degree view of the theme; points to ponder and commitments made towards a more equitable manner of gender interaction. Gender sensitisation, policy advocacy and behaviour change are our principal goals.
Learn More
Aambra Foundation
The Aambra Foundation is a government of India registered non-profit organization, approved under section 80G of Income Tax Act 1961. Aambra came into formal inception in the year 2012, since then, the foundation has been actively engaged in skill development and has conducted national level seminar; and several consumer awareness and skill development workshops in the Delhi NCR, free of cost. The Aambra foundation's primary objective is to work towards women empowerment through information dissemination and skill development.
Learn More
Aambrotsave
'Aambrotsave' - A celebration of Indian, art, craft, culture, cuisine and literature - is an annual project of the Aambra Foundation. We not only celebrate our legacy but will help revive waning craftsmanship and weaves.
Learn More
AUTHOR OF 31 MILES: CAN WE EVER WIN AGAINST OURSELVES?
31 Miles explores how the onslaught of technology into our most personal and intimate spaces will impact human relationships and the dynamics in established intuitions like marriage.
The book has received advance praise from international journalists, senior media personalities, filmmakers and people from different spectra of life. 31 Miles is available worldwide on Amazon and Flipkart and all the leading bookstores across the country.
Read more
BUY 31 MILES BOOK AT AMAZON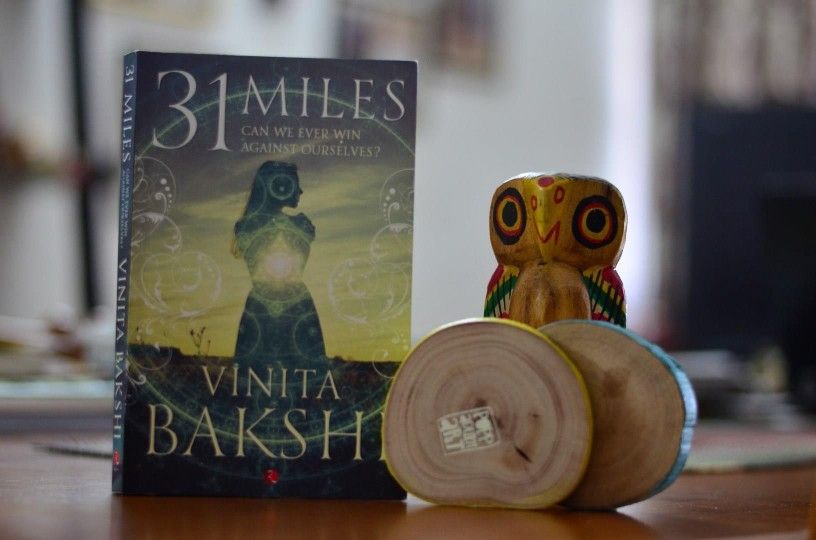 Build India Award 2016

Atulniya Nari Udghosh Samman

Nari Gaurav Samman

Women's Achievement Award

Study Excellence Award 2013

Bharat Nirman - March 2016
Bharat Nirman an extremely prestigious and veteran organization bestowed this award in India International Center on 19th March 2016 in recognition of my outstanding contribution in the field of sociology - From idea to reality. Birth of a much needed contemporary cultural festival covering various components such as Art, Craft, Theater, Cinema, Performing and Instrumental Arts, Weaves,Folk lore, Pageants, Food and much more - the entirety that make all encompassing society and culture
Nari Udghosh - June 2015
Given by Nari Magazine in its Silver Jubilee year for skill development in urban marginalized communities
Rajasthan Accademy - March 2015
For Skill development in marginalized urban communites
Lions Club and Toppers Education Society Delhi - May 2014
For skill Development in urban marginalized communities
Study World Education Confluence - July 2013
The award was given to National Institute of Jewellery in excellence category as Emerging Institute Of the year in Jewellery Design and Gemmology. The award was received by me as Director of the Institute and presented by Hon. Minister of State for Human Resource Development Dr Shashi Tharoor
Vinita has exceptional writing skills, and a remarkable ability to capture how others speak and behave. These skills - among others - can be seen in her forthcoming novel, "31," which will be published by Rupa in 2016. I've read an early draft, and was mesmerised. Vinita also has other novels forthcoming, this time in Hindi. Readers are in for a huge cornucopia of literary treats.

Pranay Gupte (Bestselling author, historian, biographer)
31 Miles has strong reverberations of the twin forces of the contemporary life in Indian cities - the scientific and the mythical. Mansa, the protagonist, bounces on the limits of both in her journey to discover her secrets. This is a very relatable story set in the magical world of a real Indian woman. It is an exhilarating movement from belief in the known to trust in the unknown.

Imtiaz Ali (Director, Actor, Writer)